The Color Connection
Since 1991, The Color Connection is proud to have been the go-to printing and design shop in downtown Henderson. Specializing in t-shirts, banners, signs and much more, we bring your designs to life, whether it's for an organization, event, company or just for your own personal pleasure!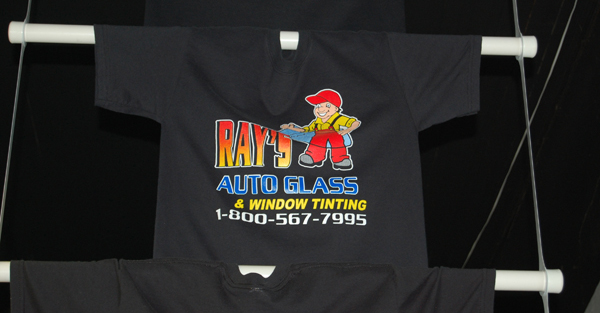 Come to us for T-Shirt Design in Henderson, KY!
If you're looking for best-in-class graphic design and superior printing, look no further than The Color Connection! From printed signs and graphics, to apparel embroidery and T-shirt design in Henderson, KY, we do it all. Our design staff will work tirelessly to bring your vision to life for your organization, company or event, to ensure it lives up to your highest expectations and beyond. From single, unique printed items, to massive runs of printed apparel, our capabilities are limited only by your imagination! And, in addition to our widespread abilities, you can rest assure that every job is done to the fullest levels of quality. As our owner likes to say, "if I won't wear it, it doesn't leave the shop."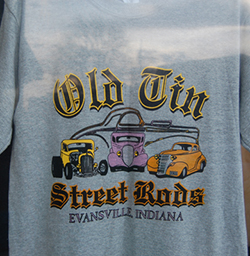 More than just the local destination for high quality T-shirt printing in Henderson, KY, we're happy to offer specialty services to meet your unique needs. From laser engraving to logo design and virtually anything in between, we truly strive to assist you in any way we can. Even if you're not sure what you want or need, we're happy to lend an ear and our advice to help put you on the right path to satisfaction. Take a look at just a few reasons our customers keep on coming back to us each and every time they have a need for graphic design or printed products:
We're a Promotional Products Association International (PPAI) organization.
We can handle any size printing runs and work with you to determine the appropriate size.
We've worked with numerous local businesses and organizations to support our community!
Our prices are competitive and honest.
We're a locally-owned and –operated business.
---
Areas Served
Providing T-Shirt Design and Graphic in:
Henderson County, KY
Union County, KY
Webster, KY
Daviess, KY
McLean, KY
Evansville, IN
Owensboro, KY
Madisonville, KY
Harrisburg, IL
Jasper, IN
Vincennes, IN
Washington, IN
Hopkinsville, KY
Marion, IL
Paducah, KY
Herrin, IL
Mount Vernon, IL
Bowling Green, KY
Radcliff, KY